The Making of a Champion: From Boxing to the Boardroom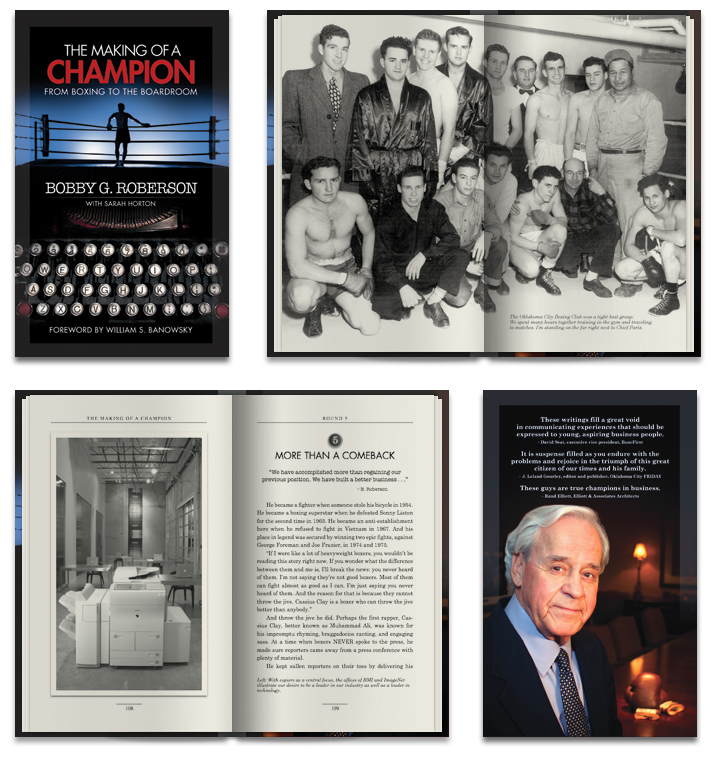 Description
Launching a business in his garage with $50 he borrowed from his parents, this typewriter repairman and golden glove boxer founded Southwest Typewriter, BMI Systems, and ImageNet America – a thriving business conglomerate producing more than $80-million dollars in annual revenue in Dallas, Houston, New York, Cleveland, and Washington, D.C.
Written by Bobby Roberson with Sarah Horton and designed by McKinley Browne Publishing, this hardbound book is 208-pages in length.
Project Details
Author: Bobby G. Roberson with Sarah Horton
Creative Director/Designer: Scott Horton
Category: Biographies, Memoirs
Publisher: McKinley Browne Publishing
Publish Date: Printed: 208-pages
Skills: Writing, book design, illustration, press-production.
This hardback book is available through Amazon.