Images of History: The Oklahoman Collection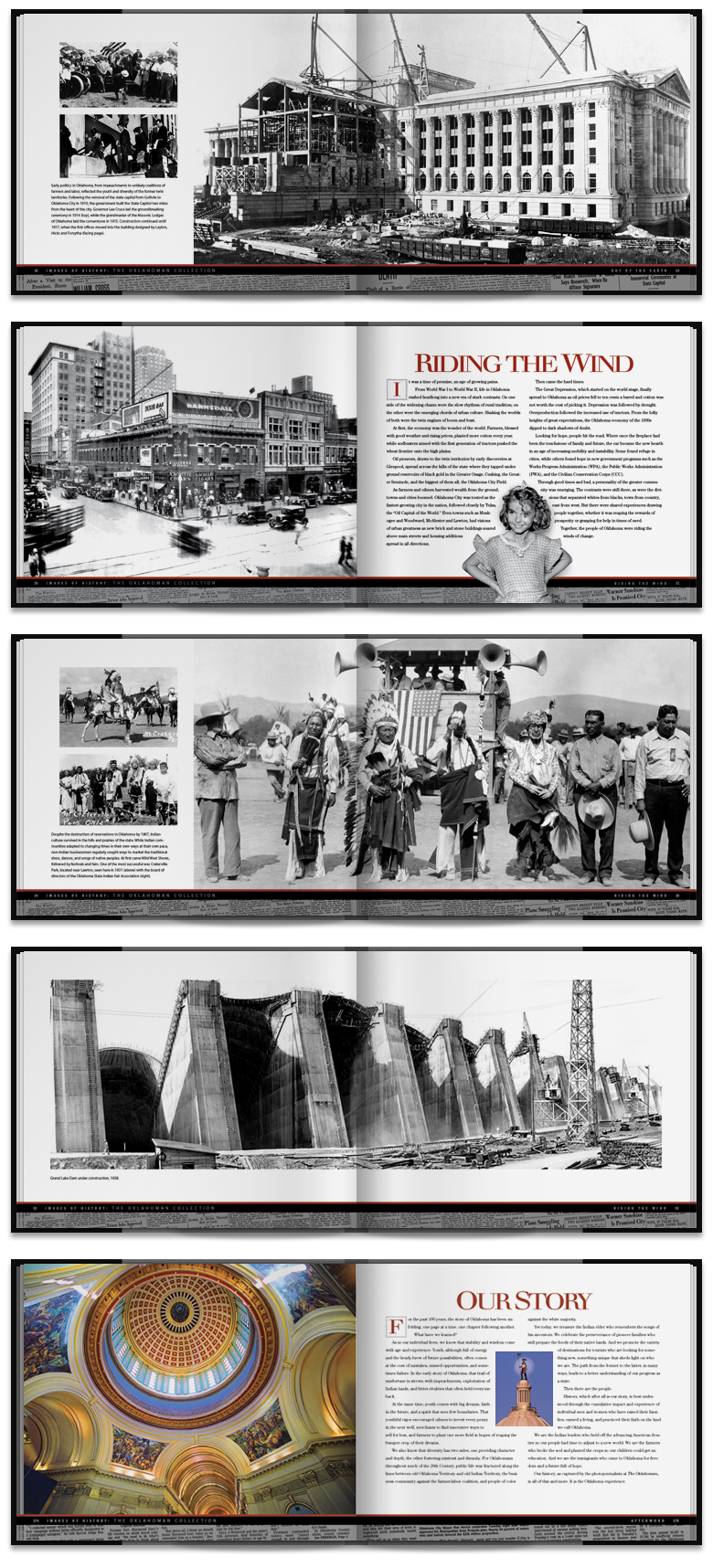 Description
Since 1903, the Oklahoma Publishing Company has documented the history of Oklahoma one day at a time, one page followed by another. In many ways, those pages are filled with the first draft of history, providing modern historians with the diary of a community.
On those pages appeared not only a written narrative of that story, but also a visual record illustrated by photographs. This book offers a few of those images to capture the sweep of history as it unfolded, one day at a time.
Written by Dr. Bob Blackburn, Executive Director of the Oklahoma Museum of History and designed by McKinley Browne Publishing, this 192-page coffee table book opens to an impressive 28-inch spread and served as a Centennial gift to Oklahoma from the Edith Gaylord Inasmuch Foundation.
Project Details
Client: Oklahoma Historical Society
Author: Dr. Bob Blackburn with Jim Argo
Creative Director/Designer: Scott Horton
Category: History, United States, State & Local
Publisher: Oklahoma Historical Society
Printed: 192-pages
Skills: Book design, press-production.
This hardback book is available through Amazon and Oklahoma Historical Museum Bookstore.