Redlands Community College: 2015 Freshman Preview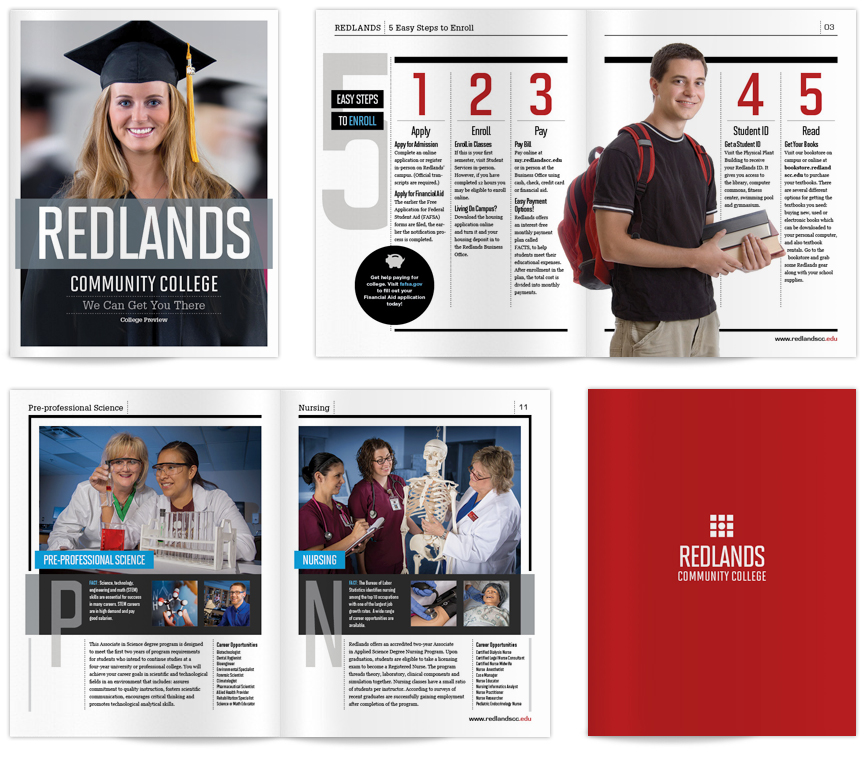 Description
As a member of the Oklahoma State Regents for Higher Education, Redlands is a two-year college specifically designed for students wanting to transfer directly to a four-year institution after their sophomore year.
In 2015, Redlands will strategically market their message around the cost-savings and personal attention that comes from attending a two-year college, before students transfer to a major university. This 24-page Freshman Preview magazine is the center-piece to their 2015 campaign.
Project Details
Client: Redlands Community College
Writers: Carlee Jones, Tricia Hobson
Creative Director/Designer: Scott Horton
Photograper: Larry Clements
Category: Communication and Publications
Printing Press: Heritage Press
Skills: Strategic planning, analytics, magazine design, press-production, art direction of photography.