2012-13 Foundation for Oklahoma City Public Schools Fundraising Campaign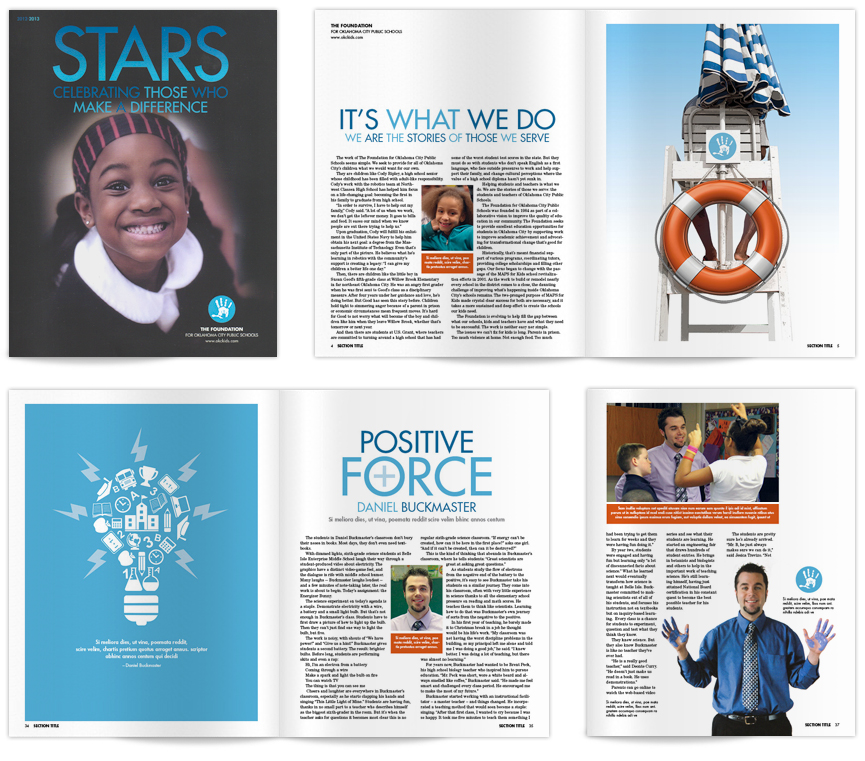 Description
This 84-page fundraising publication and annual report highlights some of the best students and educators in Oklahoma City public schools. By year's end, the foundation generated $1.5 million in support to students, educators and metropolitan school programs.
Project Details
Client: Foundation for Oklahoma City Public Schools
Writers: Christy Watson, Lori Dickerson
Creative Director/Designer: Scott Horton
Category: Fundraising Campaign
Skills: Consultation and strategic planning, magazine design, website and letterhead branding, video animation storyboards.